The second part of this verse then gives you secret #2 to true spiritual warfare in the Lord – and that secret is to "resist the devil."
Notice the verse says to first resist the devil, and then he will flee. Resist means you fight, you engage, you take your enemy head on. You do not sit passively by while he continues to attack and beat you down.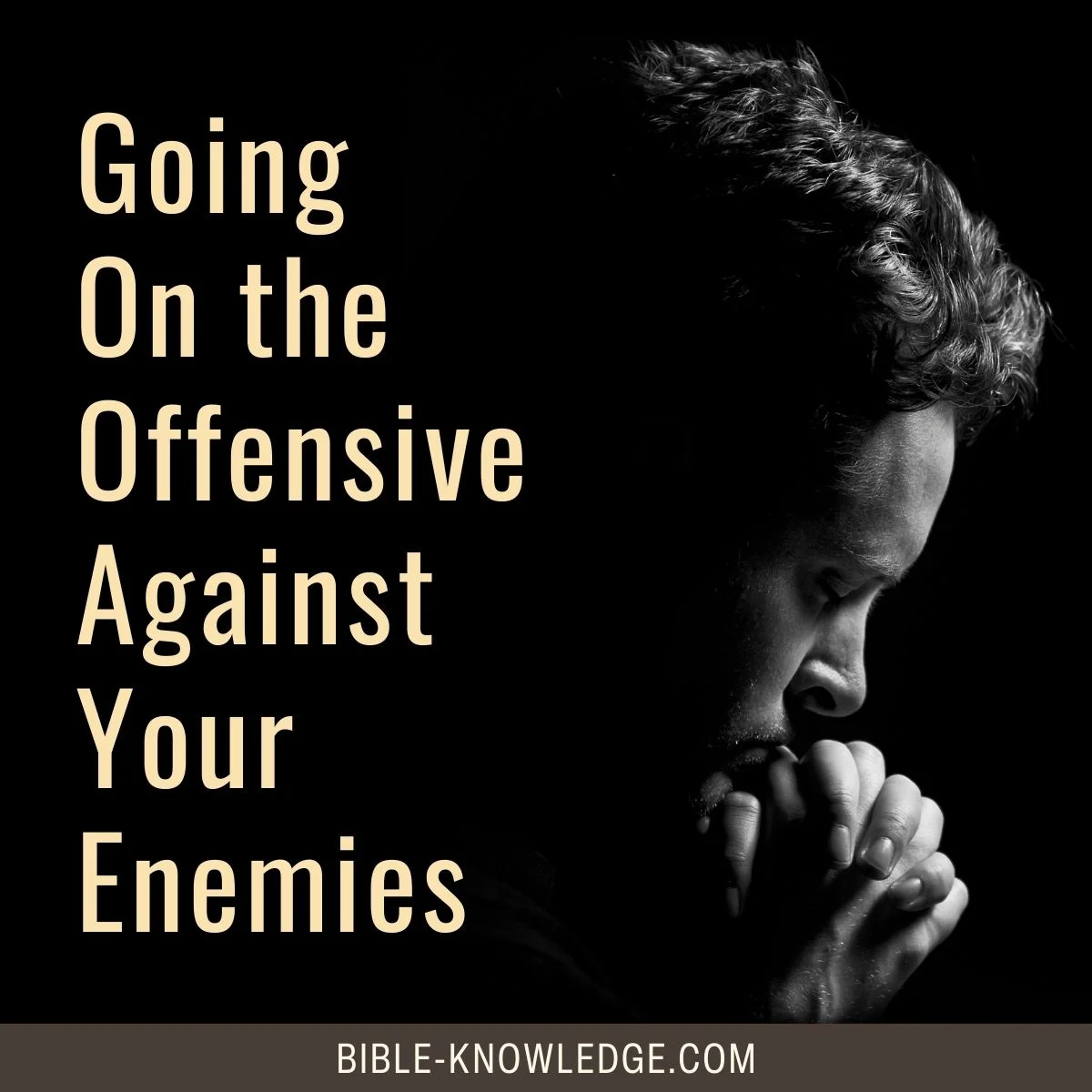 If there is one major secret I feel the Lord has given to me in the area of spiritual warfare – it has to be the strategy of going on the offensive against whatever enemy is coming against you – just like David did with Goliath.
If you will notice when reading the stories in our Testimonies Section – we had each person go on the offensive in their battle prayers to the Lord and take their enemy head on operating under God's power and anointing to be able to do so.
It was only when that person took the initiative and went on the offensive against their enemy did God move in with His healing and deliverance power to set them completely free.
Some of these people had been bound up for quite some time in their predicaments before they were given this battle advice to go on the offensive. Once they went on the offensive against their enemy, it completely turned the tide for them, and many of these people were set completely free within a day or two! This is how powerful this type of battle strategy can be.
The verse in part 1, "Therefore submit to God. Resist the devil and he will flee from you." (James 4:7) should be committed to full memory by all Christians, as it is the number one foundational verse in which all true spiritual warfare in the Lord is based on.
This is part 2 of our series on the Battle Verses of the Bible. Here are the other sections.