If you only want to see a list of the 10 commandments and not read our article, then
Click Here
I thought I would draw up this article for all of you in order to give you a complete list of the 10 commandments. Most Christians do not have all of them memorized.
I will give you the specific verse from Scripture where the 10 commandments are being given to us by the Lord, along with some of the additional statements that God makes under some of these commandments that you usually do not see on the little tablets of the 10 commandments at your local Christian bookstore.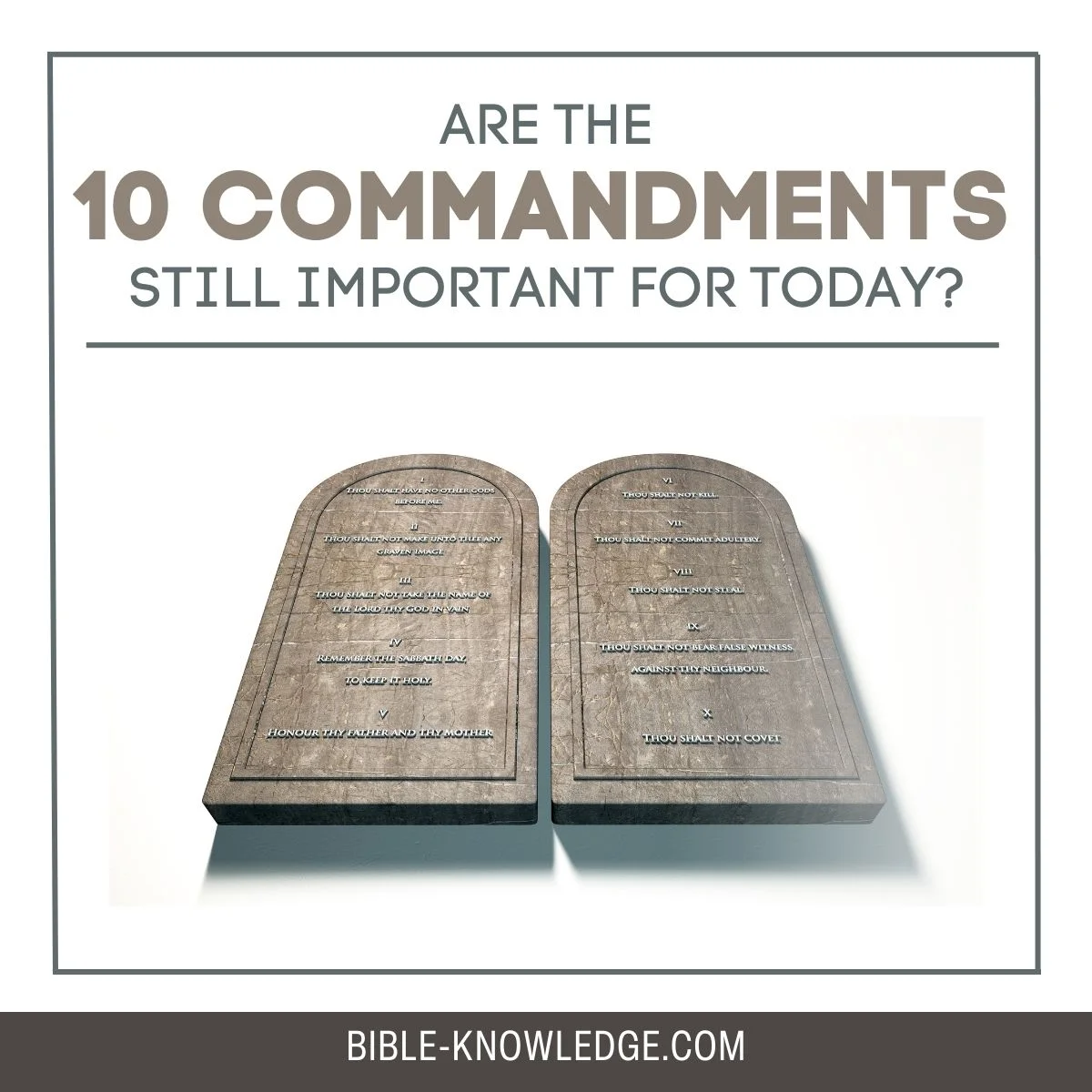 Before I give you this verse, consider one thing. Even though the 10 Commandments are from the Old Testament, all of these commandments still apply to everyone in this day and age.
No exceptions! I call each of these commands "stone commandments."
The fact that God the Father would manifest 10 specific commandments on a tablet of stone tells me that He is very serious about these specific commandments!
This was one big huge event when it happened in the story of Moses. The fact that God would go this far in manifesting these special 10 commandments on a real live tablet of stone tells me that these commandments should never be taken lightly or for granted.
Most Christians have heard about these Ten Commandments while going through grade school and high school and the story as to how they all came about. As a result, I feel that many Christians take these special commandments for granted and really do not realize the power and authority that is on these special commandments.
The 10 commandments come to us from Exodus 20:1-17. Here is the verse:
1 – And God spoke all these words, saying: "I am the Lord your God, who brought you out of the land of Egypt, out of the house of bondage. You shall have no other gods before me.
2- You shall not make for yourself any carved image, or any likeness of anything that is in heaven above, or that is in the earth beneath, or that is in the water under the earth; you shall not bow down to them nor serve them.

For I, the Lord your God, am a jealous God, visiting the iniquity of the fathers on the children to the third and fourth generations of those who hate me, but showing mercy to thousands, to those who love Me and keep My commandments.
3 – You shall not take the name of the Lord your God in vain, for the Lord will not hold him guiltless who takes His name in vain.
4 – Remember the Sabbath day, to keep it holy. Six days you shall labor and do all your work, but the seventh day is the Sabbath of the Lord your God. In it you shall do no work: you, nor your son, nor your daughter, nor your manservant, nor your maidservant, nor your cattle, nor your stranger who is within your gates.

For in six days the Lord made the heavens and the earth, the sea, and all that is in them, and rested the seventh day. Therefore the Lord blessed the Sabbath day and hallowed it.
5 – Honor your father and your mother, that your days may be long upon the land which the Lord your God is giving you.
6 – You shall not murder.
7 – You shall not commit adultery.
8 – You shall not steal.
9 -You shall not bear false witness against your neighbor.
10 – You shall not covet your neighbor's house; you shall not covet your neighbor's wife, nor his manservant, nor his maidservant, nor his ox, nor his donkey, nor anything that is your neighbor's."
The above 10 commandments don't need any explanation. They mean exactly what they are saying. It's quite amazing how many of these commandments are being broken on a regular basis, even by Christians themselves.
If you look very closely at each of these commandments, they really do cover a broad spectrum as to what God is expecting from each one of us.
These 10 commandments are good, basic, moral laws that will help keep us out of trouble with ourselves, family, friends, and neighbors. God knows what is best for all of us and He simply wants all of us to stay out of trouble in order that we may be able to live in peace and harmony with one another.
The fact that God would go so far as to have these basic 10 commandments manifested on a stone tablet really tells me they are very important, and that each Christian should know what they are and do their best to abide by them with the help of the Holy Spirit.
Feel free to pass this list of the 10 commandments onto your friends and family.