If you would like to read more about Bible Knowledge and how it was started, you can read our Bible Knowledge Story here.
My brother Michael and I decided to start an online ministry in the summer of 2004 and officially went live in Jan of 2005.
It started with Michael answering peoples questions via email and they became excellent teaching articles and with the feedback and fruit we were receiving, we felt led by the Lord to take these teachings to the world.
Michael was very intelligent and gifted with an ability to break down topics and easily explain and lead by a step by step as to really help people grow with their walk with the Lord.
I can't quite recall the exact number of articles at the time, it was somewhere around 75 when we started and now have over 400.
On June 26, 2012, Michael went home to be with the Lord after a battle with melanoma cancer. He was only 58.
He told me to continue with the ministry because it was not his, nor ours, but it was God's.
After taking some time to heal and grieve over my loss, I have decided to continue the website and ministry and get more active and involved.
The goal of our website is to give you a good, solid, progressive teaching system leading you into all of the main areas of a true walk with our Lord and Savior Jesus Christ. We will be providing you with good, basic, bottom-line, straight-to-the-point Bible Articles and Commentary covering a wide range of topics in order to help you grow in your own personal walk with the Lord.

There is no limit to the amount of knowledge and revelation that is contained in the Bible – and we will be covering a wide range of topics and issues that will be giving you real knowledge from the Bible that you can use in your everyday walk with the Lord.

Many Christians have not read the Bible in its complete entirety – so they are not fully aware of all the incredible knowledge and revelation that is contained in this Book and how it can apply to their daily lives. Once you put many of the Bible verses into their appropriate categories by subject matter – the amount of knowledge and revelation being released from the Bible is absolutely staggering!
1. I have personally developed something that I call "The Power Verse System." I have put about 1500 of the most powerful verses in all of the Bible on individual index cards. Each of these Bible verses are grouped into appropriate categories covering different aspects of our walk with the Lord.
This is why we have decided to name our website Bible Knowledge. We will be covering a wide range of topics and issues giving you all of the appropriate verses from Scripture to back up what is being taught per subject matter.
2. We also ask that you check out the "Stories and Testimonies" section of our site. Most of these are personal testimonies of healing and deliverance that this ministry has been personally involved in.
Some of these healings and deliverances have been rather dramatic, and you will see some very interesting battle strategies that the Lord has given to us in which to war against some real adverse situations.

In each case – God moved very quickly and very dramatically to bring complete and total victory to each person that incorporated the battle strategy that was given to them to war against the personal crisis they were facing! We feel very strongly that you can also take this same type of battle advice and use it to war against whatever adverse situations you may be personally dealing with on your end.
In the Spiritual Warfare and Testimonies sections of our site, we will show you how to form out the appropriate kinds of battle prayers – which will incorporate the pleading of the blood of Jesus along with combining the appropriate battle and healing verses from the Bible to fit the specific situation that you may be dealing with on your end.
3. All of the articles on this site will be put into individual captions that you will see listed in the "Bible Articles" page so you can find exactly what you may be looking for per subject matter. All of the articles on this site will always be free – so feel free to print out what you will need. You may also want to consider organizing some type of binder or folder system in which to keep all of the articles properly sorted out by subject matter.
New articles will be added on a regular basis. We hope you will enjoy your stay at our site. Let the Holy Spirit bear witness with what you are about to read.
If you would like to see some of the positive fruit that has been produced with this ministry, here is the direct link to our "Testimonials Page." This page will give you a good sampling of the kinds of positive feedback we keep receiving on a very regular basis from people all over the world.
In Christ – My Risen Lord and Savior,
Chris Bradley
Other Authors
Joy Burgess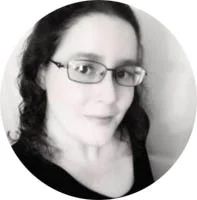 Joy Burgess has a BA degree in Missions from Allegheny Wesleyan College. Along with time spent working in the medical field, Joy spent her Missions internship ministering in the country of Ghana, and later taught Bible, music, and writing in a Christian Day School. She's a widow and special needs mother, but most importantly, a woman of faith. Currently, Joy is writing two faith-based books – one for widows and one for special needs parents.
Deidre Richardson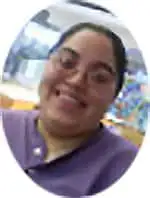 Recently I had the honor and pleasure to welcome a new writer to our team. Her name is Deidre Richardson. Deidre Richardson is a graduate of the University of North Carolina at Chapel Hill (B.A. History, B.A. Music) and a graduate of Southeastern Baptist Theological Seminary (Master of Divinity Degree in Christian Apologetics and Biblical Languages). Richardson also engaged in 4 years of postgraduate work at Southeastern Seminary in the Master of Theology (ThM) program, where she studied Theology of Religions. Richardson is a new author, having penned her first book, "Short-Sighted Faith: Once Saved, Always Saved (OSAS) and the Doctrine of Perseverance," a book in which she responds to Calvinist claims that initial faith is all one needs to see eternal life. Richardson has been in the ministry for 15 years now, and is currently planting an Internet church while writing doctrine and teaching a weekly Bible Study on Monday and Thursday nights.
Sarah Reeves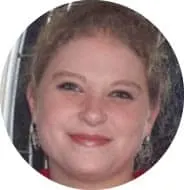 Sarah Reeves is a freelance writer, aspiring novelist and homeschooling mother of four. Sarah has been a published, Christian author for over nine years. She is an avid student of the Bible and just grateful to be a child of God. Christianity and spirituality are two of her true passions in life.
Contact Us
If you have a comment or suggestion to share, we would love to hear from you. Feel free to reach out by emailing us at: webmaster@bible-knowledge.com.
For press inquiries, email us at press@bible-knowledge.com.
More: Bible Knowledge Story – Statement Of Faith – Testimonials