The Battle Prayer I will give you below was the exact one I had given to a young 16 year Christian girl several years ago. This girl had contacted us with a very interesting story that ended up putting all 6 of the above steps in actual operation.
This young girl was truly wise beyond her years. She had been saved when she was younger and she had developed a very close, intimate, and powerful walk with her Lord and Savior. She knew all about spiritual warfare, how to plead the Blood of Jesus and how to verbally engage with demons to drive them off her. She said she was not into the normal things that most teenage girls were into at their young ages such as clothes, the latest fads, partying, etc.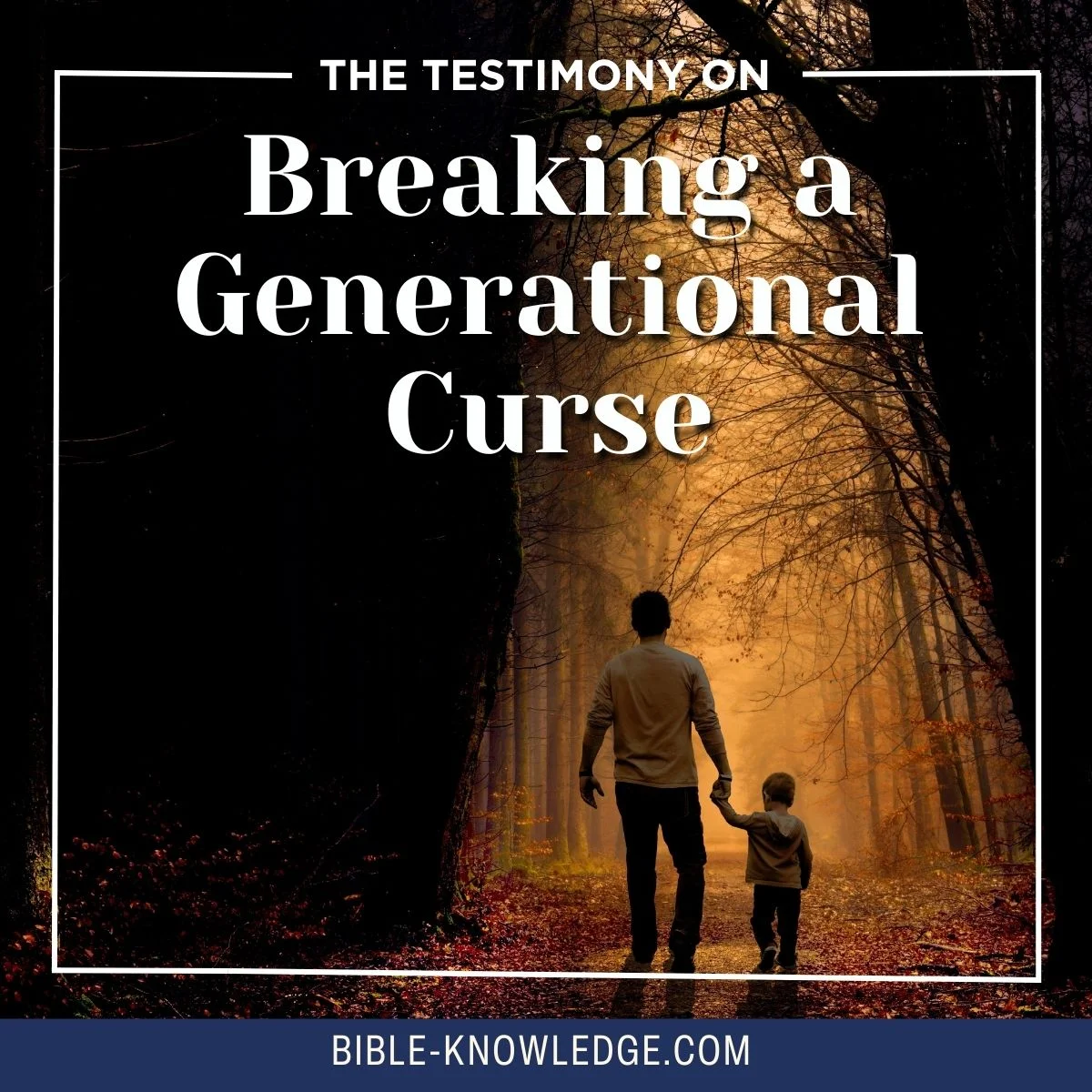 She also considered herself to be an amateur Bible scholar, as she had read much of the Bible and was trying to do the best she could to try and understand it all. She belonged to a good Pentecostal church in her area and was very active in some of the activities of her church.
When she first contacted us, she said everything was going great as far as her walk in the Lord was concerned.
However, she had one problem that she could not get any victory over and she could not understand why God was allowing this to happen to her.
The problem she was having was that demonic spirits were attacking her on a periodic basis – and sometimes the attacks were very heavy.
Many of their attacks were coming in at night. Several months ago the attacks got so bad that she could not even speak out to try and command them to leave her in the name of Jesus. Her vocal cords were getting shut down when the demons were moving in for their attacks.
She also said that her mother and boyfriend had several attacks come in on them, but they were not as frequent or as intense as the attacks that she had coming in on her.
When she first conveyed her story to me, she ask that I please not think she was crazy or that she was imagining all of this. Her mental state seemed to be very solid and I did not detect that she was fabricating or making any of this up. I had a very good witness from the Holy Spirit that her story was true and that she was really under direct attack from these demons.
She also knew all about legal rights and that demons could not be coming in for these kinds of attacks unless they had some kind of legal right to be able to do so. S
he said she had no holes in her hedges that she was aware of. She said she was not guilty of committing any type of door opening sin or transgression against the Lord that would be giving these demons the legal right to be coming after her like they were doing.
She was thus at a complete loss as to why this was continuing to happen to her. She also could not understand why God was allowing this to happen to her since she felt that she had done nothing wrong against God herself to be drawing this kind of heavy demonic activity into her life.
These demonic attacks started coming against her with much more frequency and intensity when she turned 12.
She said she had some of these attacks come in before she had actually turned 12 – but that the attacks really ramped up after she had turned 12. She had thus been under these heavier attacks from these demons for the last 4 years.
Since there did not appear to be anything in this girl's current situation that was giving these demons the legal right to be able to be coming after her like this – I started to question her about her background, especially the background of her natural parents.
Long story short, her natural mother and father had divorced when she was about 11 or 12. Her father moved away out of state and had re-married into another family. She said her mom and her mom's current boyfriend were Christians. She said her dad claimed to be a Christian, but his actions spoke otherwise.
When I questioned her further on her dad's background, it did not take too long to discover that the demons were probably originating and coming off the dad, and then they were trying to jump and transfer over to her so they could continue to follow her into her adult life.
The distinct impression I was getting as she was describing the actual attacks from these demons was that the demons were trying to work their claws into her to try and form out a curse line so they could then stay attached to her and continue to follow, harass, and torment her into her adult life.
The demons had not been able to get in on the inside of her. All of these attacks were coming at her from the outside position, from the outside of her body.
God, through the presence and power of the Holy Spirit operating on the inside of her, had been protecting her, and He was not allowing the demons to be able to gain entry to the inside of her body or soul.
Now here is what she told me about her father that ended up solving this case. When she was only 1 year old, her dad had literally tried to strangle her.
She said no one knew why he had tried to do something so horrible. She said he was also directly responsible for literally splitting up an entire church due to all of the dissension and strife that he had caused.
Another time when her and her mom were tying to listen to worship and praise music, he came storming into the room with a shotgun in his hands telling them to turn it off. I won't go into all of the other dysfunctional things he had done – but there was no question in my mind from some of the things she had told me that there was a very good chance that he had demons on him.
I then asked her if she knew anything about her dad's father. She said her dad was adopted – but they later found out that his natural father was an abortionist. He was a medical doctor and had been personally responsible for the killing of 1000's of unborn children. After I received this information, it did not take too much to be able to put two and two together as to what was going on behind the scenes in the spiritual realm.
With her natural father's dad actually having worked in the abortion industry itself – there is no question that he could have easily drawn demonic spirits into his life as a result of committing these kinds of extreme transgressions and abominations against the Lord.
This kind of evil, heinous activity can easily draw demon spirits of murder and hate, and they will waste no time in attaching to him, and then try to jump and transfer down onto some of his own children – knowing full well that they will be able to go down to at least 3 or 4 generations of future children as a result of this kind of an extreme transgression and sin against the Lord.
The fact that her own natural dad tried to literally strangle her for no apparent reason at all when she was only 1 year old all showed me that he probably had the same type of murderous demons on him that his father had on him. I knew then that I might be dealing with a real live curse line, with demons literally trying to jump and transfer down the blood line of these two men's natural families.
I then explained all of this to the girl and that I could then draw her up a special type of battle prayer to handle this type of situation. She was so worn out from battling these demons for as long as she had, that she was willing to try anything that might work and get her delivered from their evil grip.
As you will see in how I drew up the battle prayer below, I had her first confess out the sins of both her natural father and her grandfather who was the abortionist. I then had her tell God that she will fully forgive her father for any abusive acts that he may have committed against her, especially when he tried to strangle her when she was only 1 year old.
I then had her break any ungodly soul ties that may have formed out between her and her father that the demons may have been feeding and operating on since she was born into this family.
After all of that was done, I then had her fully break the curse line that the demons were trying to form out between her and her natural father.
Once the curse line was fully broken operating under the authority and anointing of God the Father to be able to do so – then she was ready to face the demons head on, expose them with what they were trying to get away with, and then command them to now leave her, her family, and their house in the name of her Lord and Savior Jesus Christ.
I told her to say this prayer 3-4 times over the next several days. But as it actually turned out, she only had to say the battle prayer one time.
She said when she first started to say the battle prayer out loud, she was speaking everything out in a normal tone of voice.
But by the time she got to the end of it when she was verbally engaging with the demons, she felt the Holy Spirit raise up the tone and intensity of her voice.
As soon as the battle prayer was completed, she felt the demons lift off her and she then said she felt an incredible sense of "freedom" and "happiness" manifest in her spirit.
She said it had been a long time since she had felt that kind of freedom and happiness in her heart and spirit.
The demons had literally been attacking and tormenting her every night as she was getting ready to try and go to sleep. When she went to bed that night after doing the battle prayer, she said she got her first good night's sleep in a long time.
From that point on, the demons have not been back and she has been able to sleep at night without any further problems. There have also been no further attacks on her during the day or on any of the other family members.
The beautiful part about this story is that this little 16 year old girl was able to literally drive these demons off her and right out of their house for good once she was willing to take up her sword, which is the Word of God, and verbally engage with the demons, commanding them to now leave her in the name of Jesus Christ once she had properly broken all of their legal rights earlier on in the first part of this battle prayer.
I know many Christians are scared to death of demons and would have a problem with boldness to really be able to do this if they were ever forced to do it either for themselves or any of their close loved ones.
However, this young girl's testimony should serve as a major and shining example of what any Christian can do if they are ever forced to face any kind of a demonic attack in this life.
Remember – the Bible tells us that God the Father is no respecter of any persons. What this means is that what God will do for one, He will do for another.
If God the Father can anoint and empower a little 16 year old girl to take out a group of murderous demons with one simple, basic, battle prayer said one time – then God the Father can do the exact same thing for any adult Christian who is willing to step into the arena with enough courage, faith, and boldness to walk and operate in His power and anointing.
Now here is the exact battle prayer that I had given to this young girl to finally drive these demons off her for good.