Tom,
Per my telephone conversation with you the other day, you said you had a friend who was hearing voices. You said it got so bad at one time that she had herself checked into a mental hospital. You also mentioned that she apparently believes in spirit guides.
Tom, if she is using the word "spirit guides," the voices that she is hearing are demonic spirits. Spirit Guides is a New Age term and comes right out of the occult.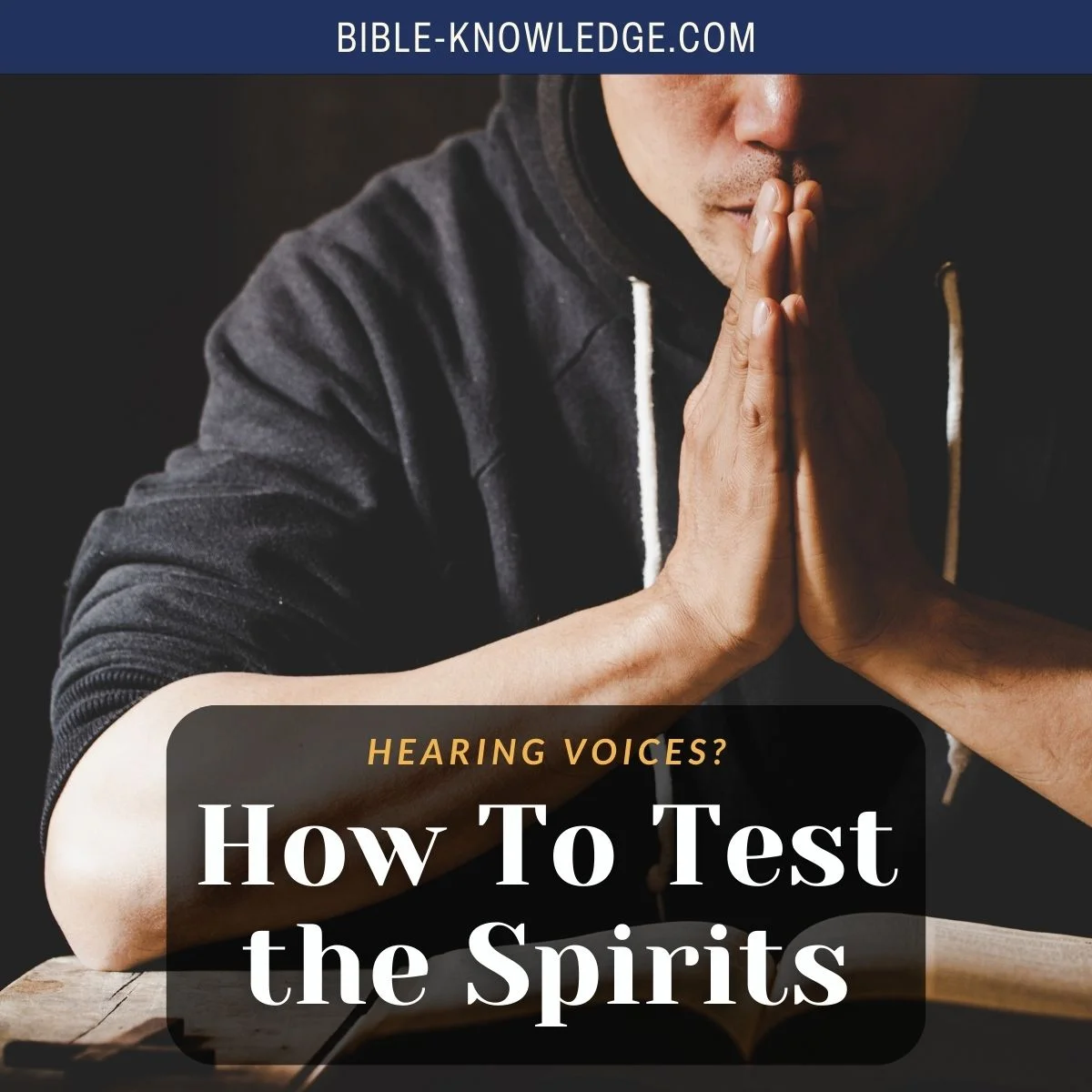 There are some people who literally make contact with what they feel are "good spirits." These good spirits are really demonic spirits masquerading as angels of light.
If this woman is a Christian, then she is headed towards very dangerous waters if she is still hearing these voices and have gone as far as to make direct contact with what she feels is a good spirit guide.
If she has made contact with some kind of spirit being – then there are only 3 possible things it could be:
Jesus Christ
One of God's angels
A demonic spirit
I will give you two Scripture verses to give to her so you can give her fair warning as to what she is really dealing with.
Scripture Verses
1. This first verse tells us that either Satan or one of his demonic spirits can literally appear to us masquerading as an angel of light. Here it is:
"For Satan himself transforms himself into an ANGEL OF LIGHT. Therefore it is no great thing if his ministers also transform themselves into ministers of righteousness, whose end will be according to their works." (2 Corinthians 11:14)
This verse tells us that not only can Satan himself actually do this – but so can his other ministers, which I believe are either demonic spirits or other people who are operating under his direction and influence. This is why you have to test out any spirit that would suddenly appear to you.
The first thing you have to find out is if the spirit appearing to you is one of God's angels or a demonic spirit. This now leads us into the next verse which will tell us exactly how to do this.
2. This next verse specifically tells us not to believe every spirit, but to test it out as to whether or not they are really from God. Here is the verse:
"Beloved, do not believe every spirit, BUT TEST THE SPIRITS, whether they are of God; because many false prophets have gone out into the world.

By this you know the Spirit of God: Every spirit that confesses that Jesus Christ has come in the flesh is of God, and every spirit that does not confess that Jesus Christ has come in the flesh is not of God. And this is the spirit of the antichrist, which you have heard was coming, and is now already in the world." (1 John 4:1-4)
Recommendation
Tom, per all of the above, I would tell your friend the next time she hears any voices coming at her, or if one of these spirits should suddenly appear in front of her, I would tell her to do two things:
Ask the spirit who his Lord and Master is. The spirit better say his Lord and Master is Jesus Christ. If the spirit cannot confess that Jesus Christ is his Lord and Master – then he is not an angel from God.
I would then tell her to ask the spirit to confess to her that Jesus Christ has come to our earth in the flesh. If this spirit cannot make this specific confession to her – then this spirit is definitely not from God!
I believe the reason a demonic spirit cannot confess that Jesus Christ came to our earth in the flesh is due to the fact that Jesus totally defeated Satan and all of the fallen angels when He came to our earth in the flesh and died on the cross. This is called the Incarnation when Jesus came down to us in the flesh, which means He was fully Man and fully God when He was walking down here on our earth.
If this spirit cannot make the above two confessions to her – then your friend has just made contact with a real live demonic spirit. At this point she should immediately command the demon to leave her in the name of Jesus Christ!
Tell her to tell the demon that he has now been fully exposed, that she now knows that he is not one of God's angels, and that he is to leave her now and forevermore, and that he is to never, ever come back on her again.
Tell her to do the same thing every time she hears those voices trying to talk to her. Tell her to simply speak out loud to the voices, telling them to stop and for them to now leave her in the name of Jesus Christ.
If the above does not work – tell her to plead the Blood of Jesus directly against the demons. That should take care of it unless she has engaged in some kind of door opener activity that has allowed the demons to come in on her in the first place.
If that is the case, then she will have to confess the door opening activity as a sin to God, and then renounce this activity before God – telling Him that she will never, ever go back to it again.
Once she has fully confessed and fully renounced the sin before the Lord, then the demons will lose their legal right to be able to stay attached to her, and they will now have to leave her if she commands them to leave her in the name of Jesus Christ!
Tom, I do not know how far you will be able to get with this woman, either now or somewhere down the road. If you need any further help on all of this after you talk to her, let me know, and I will be glad to answer any specific questions she may have about all of this.