As they began to sing and praise, the Lord set ambushes against the men of Ammon and Moab and Mount Seir who were invading Judah, and they were defeated.
This is one of the wonders of praise. Praises to God bring down His presence and makes Him to show His Almightiness. King Jehoshaphat and his people organized a choir according to God's directive and they began to praise God even when the enemies were already very close to them. Three nations rose against them, yet they believe that by praise they will have victory because God said so.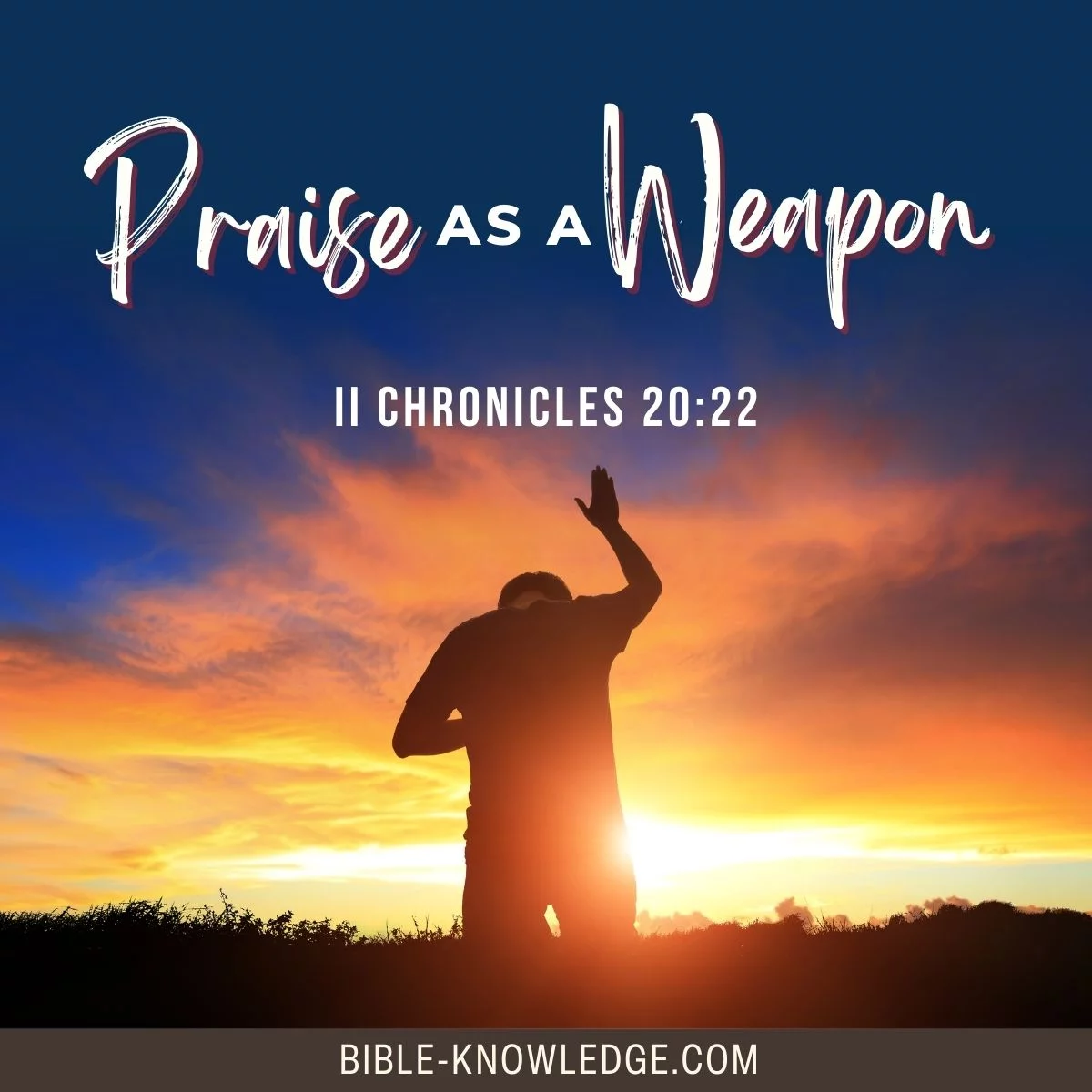 The result was disastrous for the enemies. God did what He had never done before, He set an ambushment against them, and they began to destroy one another, until they all died. The people of Judah did not need to lift their swords, it was not necessary because God was in action. They only came to take the spoil and a great one too.
This is a lesson for us all. What is the battle that is confronting you, they may not be three nations that faced the land of Judah, but the truth is all enemies bow to the praise of God.
How do I know that?
In the book of Joshua, the Israelites were confronted by the wall of Jericho, an impregnable wall that no known human manufactured machines then could pull down. And God told them to move round the wall once in a day for six days. On the seventh day, they moved round the world seven times, and on the seventh, they shouted praise, and the wall came down (Joshua 6:20).
In the book of Acts 16 Paul and Silas were thrown into jail. They waited till midnight when their praises to God will be heard loud and clear, and they began to pray and sing praises to God. All of a sudden God responded by shaking the prison to its foundation, and removing all the chains in the hands of the prisoners. At the end they were set free (Acts 16:25-40).
The bible says we are created to bring pleasure to God. But only those who belong to God can touch Him by praise, because the sacrifice of a sinner is an abomination before God. All the people that brought down the presence of God through praise in the bible were people of God.
If you want God to accept your praise, and to come down for your help, you must first do away with sin. Give your life to Christ, and He will give you a new heart from which heavenly ordained praises can come (Acts 3:19).