How Christians Can Choose the Right Music – 7 Biblical Steps To Consider
The issue of music in Christendom is a controversial one, which needs to be approached with caution, as people have different views about what kind of music Christians should listen to.
While some people believe that Christians should strictly choose the music to listen to, some are more liberal, believing that it does not really matter what we listen to, so far they are not too vulgar in nature.
To really do justice to this topic, we have to draw knowledge from the word of God, even that is not an easy task in itself as the Bible did not shed much light on the aspect of music in the biblical times, but there is some good information we can get from the Bible that can help us to know the mind of God concerning the music we should listen to.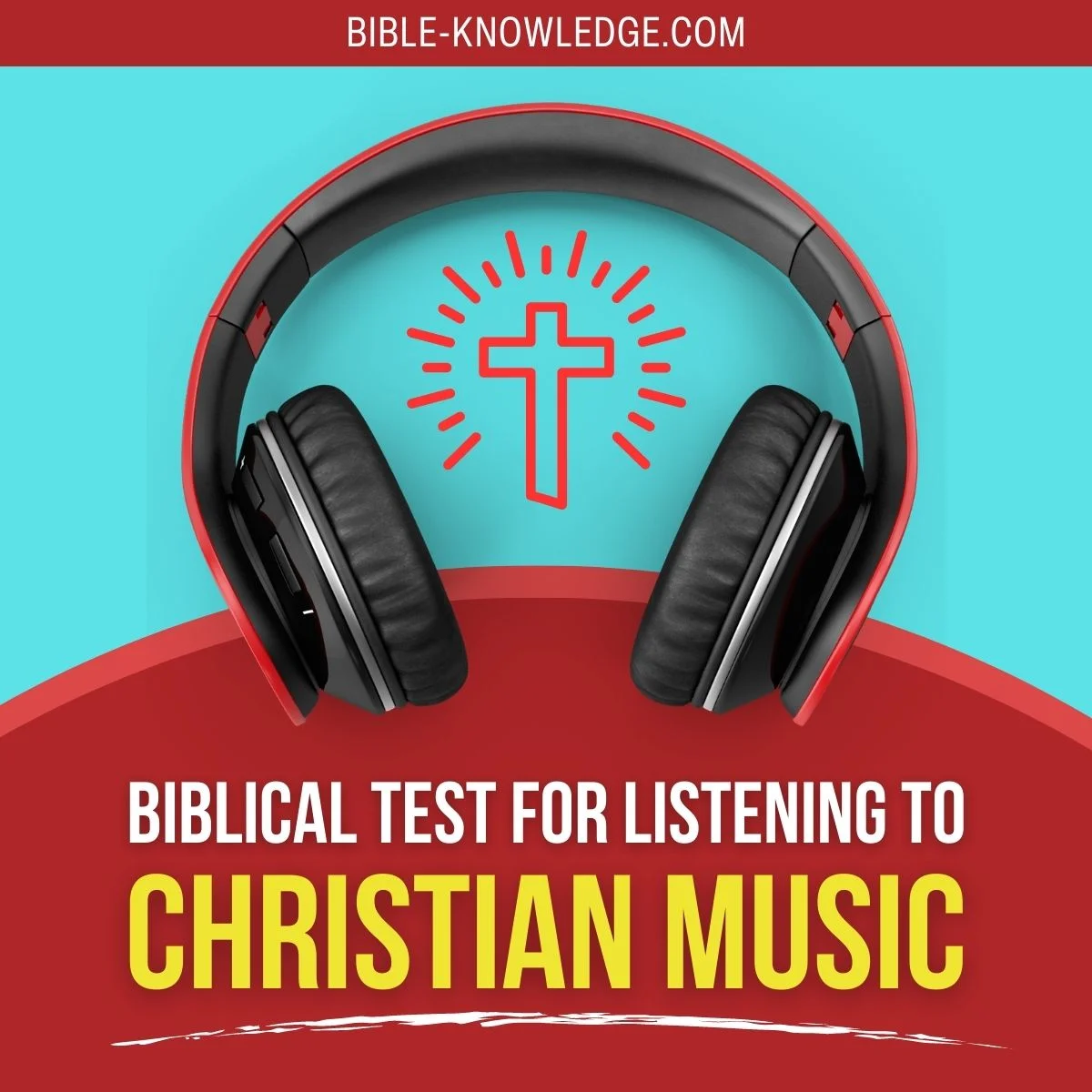 # 1 – What message does the music portrays
"Examine the words of the song and consider its message. Does this song communicate the Word of God? Does the message appeal to our higher nature, or do the words appeal to our lower nature?"
What kind of message is the music passing; surely the music must have a message to say. Christians should listen to music that will edify their spirit and not music that will pull it down.
# 2 – What is the purpose of the song?
"All music was written with a purpose in mind. Here we ask, "For what purpose was this song written?" or "What is this trying to promote or encourage?"
Try to determine the purpose of the song, find out whether it aligns with the word of God. When you listen to a music, you can quickly tell what the writer had in mind when he was composing it. Any song that does not bring glory to God does not have the right purpose.
# 3 – What can you associate or link the music with
"No music exists in a vacuum. An otherwise good song may be rejected because of its associations. The key question for this test is, "What does the music bring to mind in the heart of the worshipper?" Don't confuse the question. It's not what does it inspire in my heart, but what does it inspire in the heart of the worshipper.

This will depend on the context. When I spoke to a group of pastors, some of whom were Jamaican, they agreed that a variety of musical styles could be appropriate for their churches, but not reggae. For them, that style of music was about drugs. I then asked if it would be OK to use reggae music in my church where it does not have the same connotation. They agreed. The music was not the problem, the association was.

For example, many believe rap music connected to violence and misogyny. To others, however, it can simply be a vehicle to rage against sin and "the world powers of darkness" (Eph. 6:12 HCSB). Lecrae, who recently appeared on The Exchange, epitomizes this in the intro track to his album Rebel:

The form of rap is no less godly than the form in most of our hymns.
And I rap the bread of life cause they dyin' to eat
I'm a rebel you know the kind that die in the street
Cause you refuse to conform,
won't eat the king's meat yeah
Christ rebelled by shunning the culture
He eatin' with sinners givin' Pharisees ulcers
He never got married, He was broke plus homeless
Yeah, that's the God I roll wit
What Lecrae has done in "Rebel Intro" is to take a form and to use it for a different meaning. The form of rap is no less godly than the form in most of our hymns. It is a canvas waiting for a picture. The target of the rebellion by Lecrae and others like him is the prevailing cultural attitudes that are contrary to Christ?"
This alone can make a very good music to be really bad. Sometimes when you hear about Gospel Reggae for example, you feel like you are listening to worldly music. We all know what Reggae is in the world, people have associated it with drugs hemps, and other evils, hence for such a music to be played in church, peoples' minds will be drifting towards the real Reggae that they have heard outside, because it did not originated from the church.
# 4 – What does the music remind you of?
"Memories and past experiences are often associated with significant songs. This can be positive or negative. The memory test asks, "Does the music bring back things in your past that you have left?" Remember, repentance is a significant step in conversion. If you have left the darkness, don't sing songs that make you want to return. This is often a personal issue, as some may struggle with memories associated with a song that can be enjoyed free of those thoughts by other Christians."
The music that Christians should listen to must remind them of the old life. The Bible says when a man is in Christ he is a new creature and old things have passed away, behold all things have become new.
Hence, any songs that tries to tell you how good the old life is, is definitely not right in any way.
# 5 – What kind of emotions does the music stirs?
"Does the music stir our negative or sinful feelings?"
Music normally draws out emotions from us; it could be positive or negative. Good music should fire your zeal for righteous living, prayer, and godliness. Any music that makes you to desire sin can't be right for a child of God.
# 6 – What is the nature of the music?
"This seeks to determine which type of music we understand the best. Some people enjoy and understand classical music, while some don't. Others enjoy and understand country/western (though I'm not sure why). Other people—also known as "those who are right"—hate it. Those who appreciate classical music would find it easier to worship God listening to a recording of Handel's Messiah than a southern gospel quartet. This will depend on the person, their tastes and what it is that best encourages their worship."
We all have different tastes of music, but the major point is that we love to listen to enjoy music that we can understand.
# 7 – Is the music sweet to the ear?
"This test, like many of the others, is a "cultural" test that will differ from place to place. It looks at the song to determine its merits based on hymnology. Is the song singable? Does it make your heart join in the song? A song may have Christian words and be sung by a dedicated follower of Jesus Christ, but the music can be flat and leave the audience empty. That particular song will probably pass out of existence because it fails the music test. "
Even though a song can be biblical, the way it is sung may not appeal to you to the point that you want to join in it.
The major issue Christians and churches need to consider when choosing music is that of the message and purpose. They need to discern the type of music that will suit a particular occasion and the purpose for which it is to be used.