Wearing a linen ephod, David was dancing before the Lord with all his might, while he and all Israel were bringing up the ark of the Lord with shouts and the sound of trumpets. (2 Samuel 16: 14)
Let me set the scene. The Ark of the Covenant, built as a symbol of God's presence and glory, had been lost and forgotten for some seventy years. Kept in the house of Abinadab, David sought to restore the Ark to the city of Jerusalem, so that all Israel could worship the Lord in one place.
It was one of his long dreams, one of his passions, to have the Lord's people have a place to worship Him and remember His covenant with them. It seemed that every obstacle possible was being set in the path of this dream, and for a while he was even worried that he would not be able to bring it to the City of David.
But finally the day had arrived. After the long months and struggles, the Ark had finally arrived in Jerusalem! And David, in great excitement and in thanks and praise for the Lord, leaped and danced. He didn't care that he could have looked ridiculous, his main concern was show his thanks and worship to Him who had blessed David.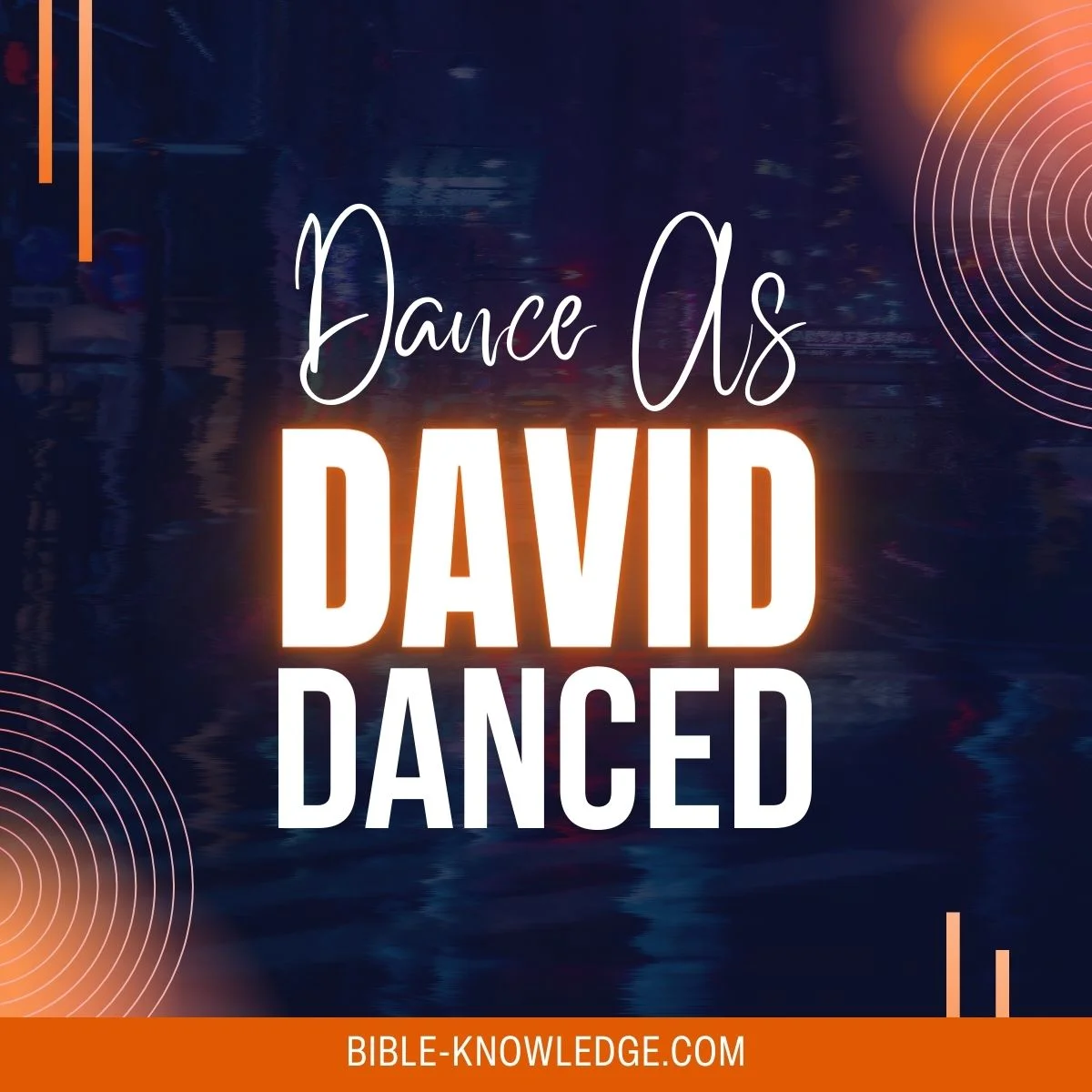 Remember that at this time that David was King of all Israel. Some would even say that this was not behavior suited for a King, that he was ridiculous and undignified. But David did not care. This was worship without limits, something he was offering up to His Lord out of an overflow of love and gratefulness for the goodness of God. Nothing would stop him, not the people who thought he looked silly, or even his self-consciousness.
How amazing it is to worship in this way. Without reservations. Without limits. Without a care in the world except to show the proper worship to the One who deserves everything we have to give.
Have you ever experienced this kind of worship and gratitude? What holds you back from this kind of expression of faith and worship? Can you worship like this in public? Do you worship Him like this in private?
May the Lord bless us all with the faith and heart to be able to dance as David danced!